Herbert Gurschner
[ HOME ] [ CONTACT ] [ GERMAN ]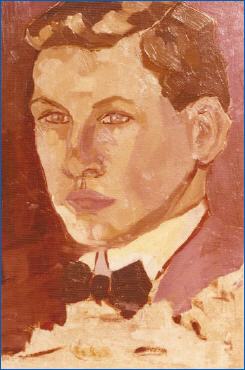 BIOGRAPHY
Herbert Gurschner was born in Innsbruck on 27 August 1901 and died in London on 10 January 1975. He attended the State Trade School in Innsbruck and studied with Walter Tor in Munich. In the years 1917 - 1920 he continued his studies at the Munich Academy (Peter Halm, Franz v. Stuck), then returned to Innsbruck. Alphons Schnegg, Rudolf Lehnert and Ernst Nepo were among his friends. Gurschner's first exhibition in London in 1925 was followed by his participation in the 1928 and 1930 Venice Biennale. In the years 1929/30 the artist lived in Amalfi, and in 1938 he relocated to England, where he created portraits and works on religious subjects. After World War II he worked as a stage designer for the Globe Theatre and the Covent Garden Opera House. Around 1925 he embraced the concepts of the New Objectivity movement, while maintaining, however, certain expressive elements. In the 1920s and 1930s the artist created a wealth of woodcuts, which can be found all over the world.
CATALOGUE 85 PICTURES
Herbert Gurschner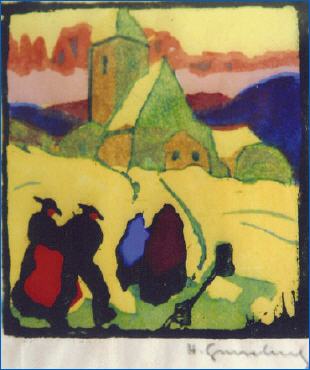 [ HOME ] [ CONTACT ] [ GERMAN ]
Copyright © 2009-2018 by Autor. All Rights Reserved.